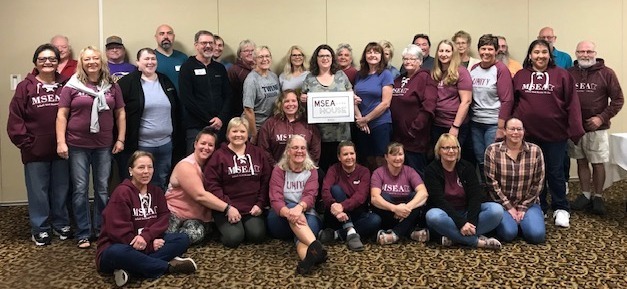 Who we are
MSEA is a union of nearly 7,000 classified public school employees from over 60 school districts in Minnesota.

-May 2022-
Delegate Assembly is the ultimate governing body of MSEA; it is the mechanism for members' voices to be heard through a democratic process.  The Assembly is responsible for all policies governing MSEA, name the 3 key governing policies?
Each month a new question will be posted for our MSEA members to answer and have their name entered into a drawing for a prize.  Please submit your answer to general@msea-mn.com.  Submissions for April are due by Tuesday, May 31, 2022.
Congratulations to the April winner: Mary S., Windom Paraprofessional.
April's question was: At the Delegate Assembly resolutions can be submitted for consideration.  There are 5 key areas for resolutions listed in the MSEA Governing Documents, name 3 of them? Answer: Articles of Incorporation, ByLaws, Dues, Budget, and General.